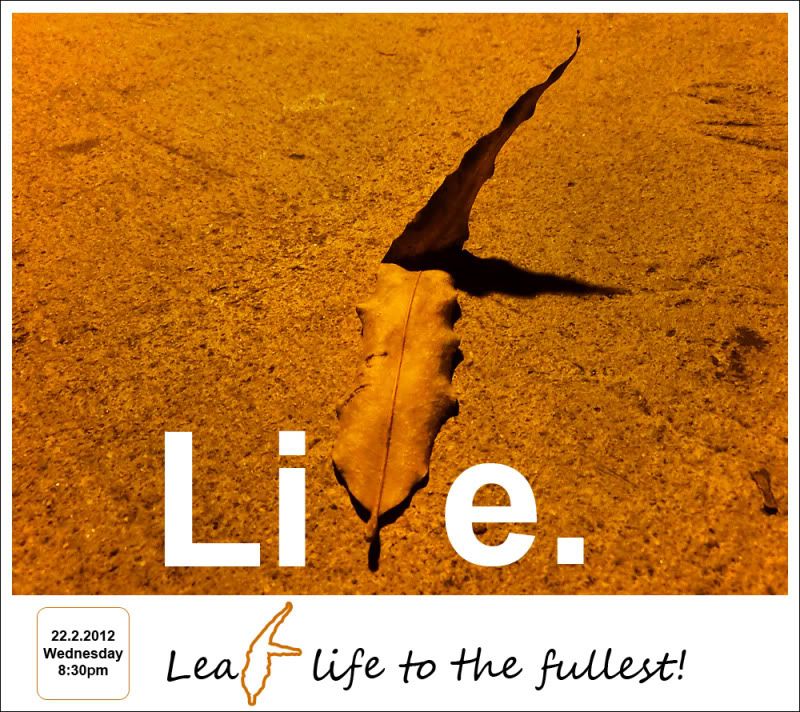 Life's too short to live a lie.
Too soon come the time to bid goodbye.
Live life!
For it doesn't happen twice.
I think the long hours at work is making me dry. Like the leaf on the pavement that quietly lie. Its tip lifted as if refusing to die. Reminding me to find the moments to cherish life.
Can't believe I wrote this post in rhymes. I'm so lame I want to cry. My brain is so damn fried!